$2.99
Publisher:

Xplicit Press

Edition:

1

Available in:

Kindle, ePub

ISBN:

978-1-62327-002-5
Amazon Kindle
Google Play
B&N Nook
Love's Masquerade is a Women's Erotica short story – M/F. This erotica short story contains explicit content, erotic situations, graphic language and is suitable for readers 18 and over.
The last place Greg Finch wanted to be was at a masquerade ball. And the last thing he expected to happen at such a boring event did; he was whisked away for an highly erotic sexual encounter with a mysterious masked woman. But when Greg tries to locate the woman, he finds she's left the ball.
Greg tracks down this mystery woman, learning her name is Cassandra Holland. Again he's taken on a wild sexual ride, this time over the phone. Greg is totally out of his league with Cassandra but he's also strongly attracted to her on many levels. Their next meeting takes him to her apartment, high above the city, where she again rocks his world.
Available on Kindle, Nook, Apple & Android Devices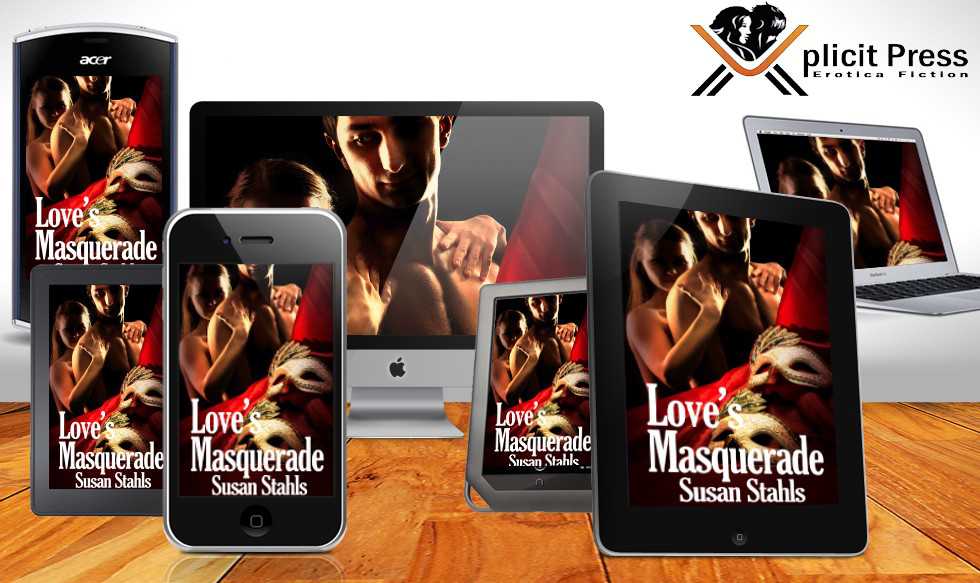 Purchase From Retailers Below:
Amazon Kindle
B&N Nook
Smashwords
Apple iBooks
Google Play
Kobo